Kressbron
The Kressbron Agrivoltaic Orchard is a unique project located near the Bodensee (Lake Constance) in Germany that combines agriculture and solar energy production on the same land. The project involves the installation of solar panels above an existing apple orchard, allowing for the dual use of land for both food production and renewable energy generation.
The solar panels at the Kressbron Agrivoltaic Orchard are mounted on elevated platforms that provide shade for the apple trees below. This helps to reduce water consumption and improve fruit quality, while also generating renewable energy. The solar panels are oriented to maximize energy production and are designed to withstand high wind and snow loads.
The Kressbron Agrivoltaic Orchard is part of a larger research project focused on the development of sustainable land use practices. The project involves collaboration between the University of Hohenheim, the University of Applied Sciences Ravensburg-Weingarten, and the agricultural research organization Landesanstalt für Agrartechnik und Landentwicklung.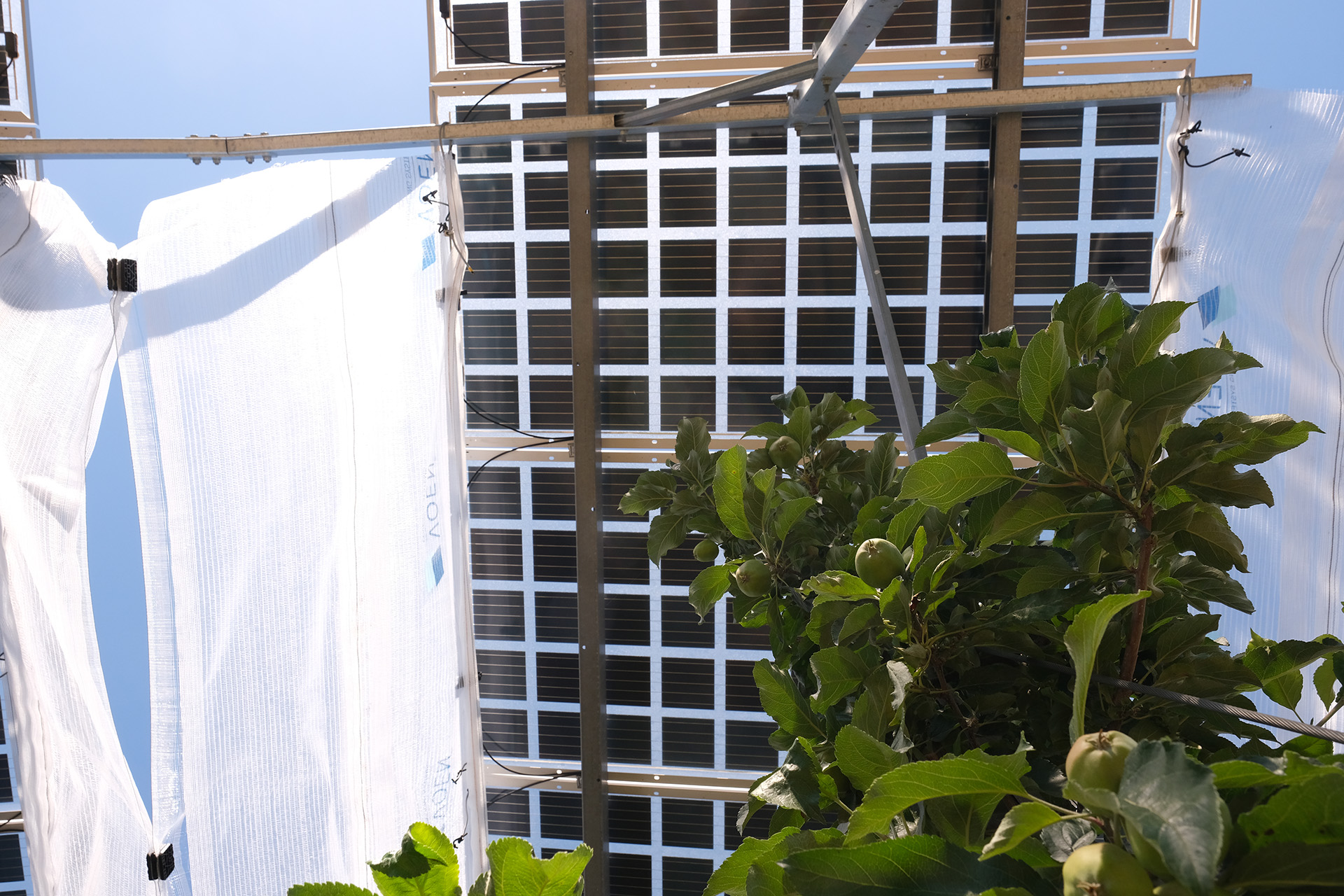 The project aims to demonstrate the potential of agrivoltaics to increase land use efficiency, reduce water consumption, and contribute to renewable energy production. The Kressbron Agrivoltaic Orchard has already proven successful in this regard, with initial results showing increased apple yields and reduced water use, as well as the generation of renewable energy.